Mar 21, 2018, 12:29 PM ET
Incumbents, money triumph in several contentious Illinois primaries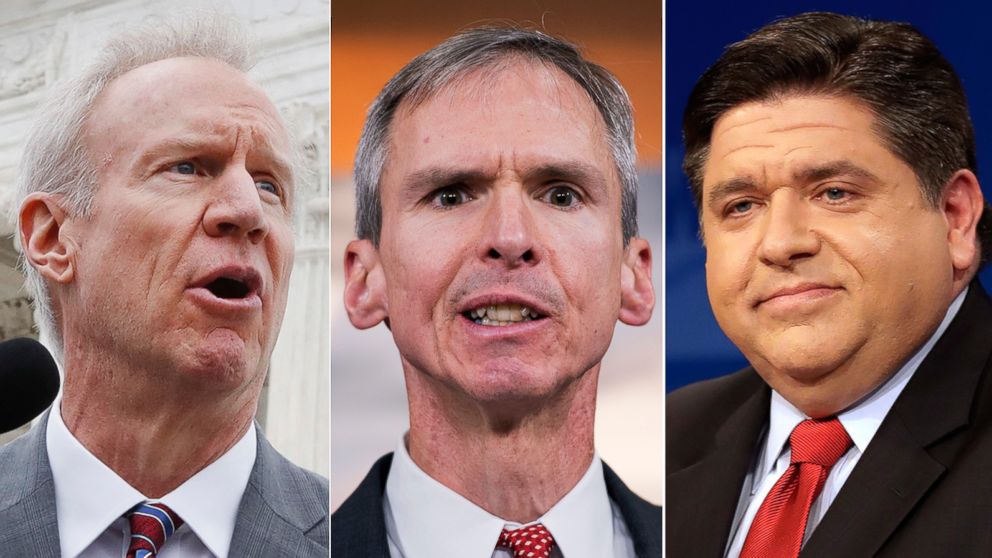 Interested in
Midterm Elections?
Add Midterm Elections as an interest to stay up to date on the latest Midterm Elections news, video, and analysis from ABC News.
Money and the Democratic machine took center stage in two marque Illinois primary contests on Tuesday night.
Blue Dog Democrat Rep. Dan Lipinski managed to hold back a primary challenge from progressive activist Marie Newman in the 3rd Congressional District with the help of the powerful Chicago unions that make up the Democratic get-out-the-vote machine.
And the governor's race is on track to be one of the most expensive in history thanks to the two multi-millionaire candidates who won their primaries with the help of their private war chests.
Finally, in a landmark year for female candidates, the Illinois House primaries seems, thus far, to be following the national trend.
Here's are some of the results in the Illinois primary races.
Governor's race goes big
The race to become Illinois' next governor continued on its track to be one of, if not the most expensive gubernatorial races in American history on Tuesday night, as two self-funding candidates who have already poured millions into their campaigns advanced to the November general election.
The Associated Press projected that Democrat J.B. Pritzker, heir to the Hyatt Hotel fortune, and incumbent GOP Governor Bruce Rauner won their respective primaries Tuesday night.
We did it! This victory belongs to all of you. Together, we're going to win big up and down the ballot this November and move Illinois forward. Let's do this. pic.twitter.com/bFSGyA6Up7

— JB Pritzker (@JBPritzker) March 21, 2018
Rauner, who poured over $50 million of his own money into his campaign and is widely viewed as the most vulnerable Republican governor in the country, barely held off a primary challenge from conservative State Rep. Jeanne Ives, winning by a little more than 20,000 votes.
Dogged by a budget crisis during his tenure, Rauner has seen his approval rating dip into the 30's heading towards November, and his performance Tuesday night only further reinforces the narrative that even those in his own party are skeptical of his effectiveness as governor.
But regardless of the margins Tuesday night, more money is now expected to flow into the race now that two independently wealthy candidates will be on the ballot in November.
If the current rate of spending holds, Illinois could break the current record for the most expensive gubernatorial race in American history, a title currently held by California's 2010 gubernatorial election, which saw roughly $280 million spent.
"It's entirely possible that that could happen here. The only two people who know how expensive the race will be are the two self-funders," Sarah Brune, the executive director of the Illinois Campaign for Political Reform, a non-partisan group that tracks political spending in the state, told ABC News.
"All in sum, all of the candidates for governor have raised about $160 million so far," Brune said, an impressive total considering the general election campaign just now getting underway.
The Democratic Governors Association (DGA) praised Pritzker's victory Tuesday night, saying he is a candidate that will deliver "much-needed change for Illinois."
"With a strong candidate like JB Pritzker, Illinois is a top pickup opportunity for Democrats in the fall. The DGA looks forward to working to elect JB Pritzker to serve as Illinois' next governor," said Washington Governor Jay Inslee, who chairs the DGA.
The DGA also ran television ads in the waning days of the campaign hoping to boost Ives by reinforcing her conservative credentials and hurt Rauner, a move that appears to have paid dividends Tuesday night.
Lipinski emerges as victor in tight 3rd Congressional District race
It was a nail-biter in one of the most-watched congressional races in the country but Blue Dog Rep. Dan Lipinski triumphed in the 3rd Congressional District after a narrow projected victory over his opponent, progressive activist Marie Newman.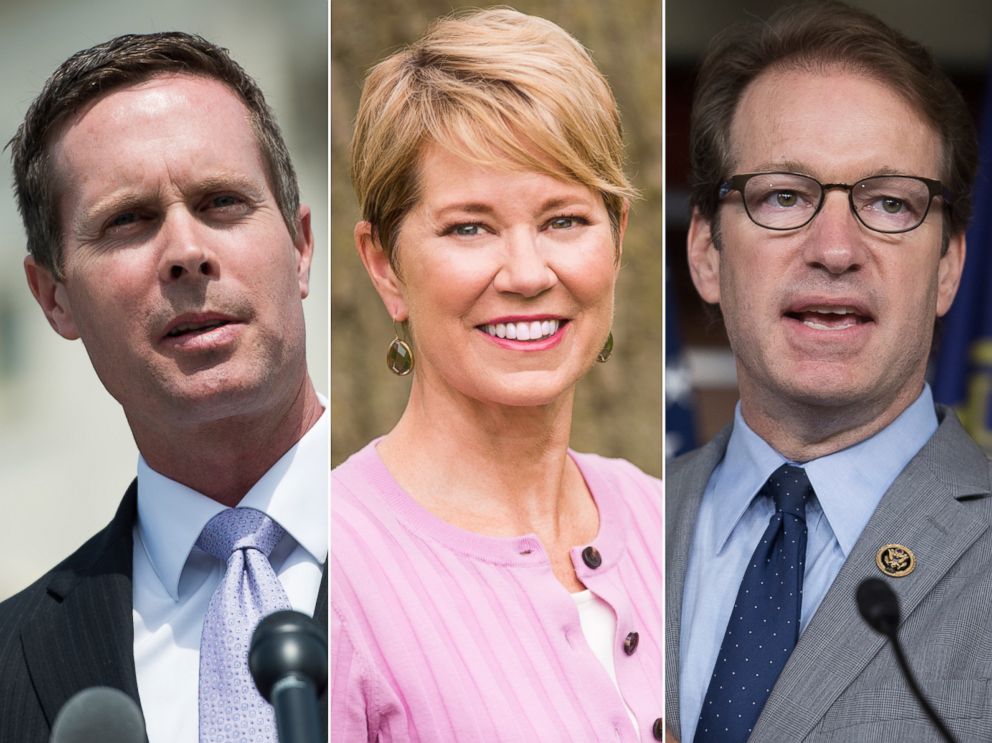 The Associated Press called the race at 1:17 a.m. EST with 97 percent of precincts reporting. Lipinski led by fewer than 1,600 votes over his opponent.
The seven-term lawmaker, whose father held the seat before him, had the backing of big Chicago-based unions like the Illinois AFL-CIO, the Chicago Fire Fighters Union, and the Chicago Fraternal Order of Police.
Newman did have the backing of a few smaller unions and several progressive groups including NARAL Pro-Choice America and EMILY's List.
Lipinski, meanwhile, had the backing of the Susan B. Anthony List, a group that opposes abortion, as reproductive rights became a huge issue in the contest. Newman supports abortion rights while Lipinski opposes them.
It's unusual for the organization to get involved in a Democratic primary as the group typically supports Republicans. The group announced on Wednesday that its six-figure get-out-the-vote effort reached more than 23,000 voters ahead of Election Day. The group sent 70 canvassers to 17,000 Democrat households in the district that opposes abortion rights.
"Dan Lipinski is one of the few remaining pro-life Democrats in Congress, and he has shown extraordinary courage," said Susan B. Anthony List president Marjorie Dannenfelser in a statement.
United for Progress, a super PAC affiliated with the non-partisan group No Labels, claims the combined spending of the two organizations – almost $1 million, according to FEC reports -- helped put the centrist Lipinski over the top.
Both the outside spending group and No Labels back moderate candidates on both sides of the aisle. And one of the biggest contributors to United for Progress is Chicago White Sox and Chicago Bulls owner Jerry Reinsdorf, according to election records.
"When someone sticks to their guns, does what they believe and fights for their constituents they should not have to worry that someone is going to primary them for not falling in line with the party all the time," Matt Kalmansa, a strategist for United for Progress, told ABC News.
The final count was close but Lipinski won the Chicago area by close to 5,000 votes, a cushion that helped him win the night and a sign that the powerful Democratic machine in the city helped the incumbent. Newman carried the suburbs and other areas of the district by less than three thousand votes but that wasn't enough for her to prevail.
Newman conceded the race on Wednesday morning.
"After reviewing the results, we know that we lost by a thin margin," she wrote on her Facebook page.
She added that she plans to hold Lipinski "accountable so that every person in our district has access, opportunity, and equal rights. I hope the race we ran will make him a better representative for all of us in Congress."
The Democratic Congressional Campaign Committee distanced itself from this contest but outside groups spent a total of about $2.6 million in the race and both candidates got about equal amounts of spending. The pro-Lipinski groups spent $1.1 million and the pro-Newman groups spent $1.5 million, according to Federal Election Commission reports.
Less than 12 hours after officially being declared the winner, the Lipinski campaign told ABC News they felt the victory showed voters are looking for results from their leaders.
"While there is much to appreciate about our primary victory there is more to do for our middle class to move beyond harmful labels and to stop the deterioration of our political process," said campaign spokesperson Matt Mayer.
"Voters in the 3rd Congressional Democratic primary made clear they favor a representative in Congress who can work with others to get things done for the Middle Class."
On the Republican side, Holocaust denier and self-described "white racialist" Arthur Jones captured the party's nomination after running unopposed. The state GOP has disavowed him.
The district is heavily Democratic and Lipinski is favored to win an eighth term in November.
'Pink wave' hits Illinois House primaries
Heading into the Illinois House primary races, 17 women were vying to win a spot in the November general election. At least six will be on the ballot in November as of late Tuesday night.
Incumbents Democratic Reps. Robin Kelly, Jan Schakowsky, and Cheri Bustos all won their contests. First-time candidate Betsy Dirksen Londrigan will run against GOP Rep. Rodney Davis and Lauren Underwood will run against Republican Rep. Randy Hultgren in November.
Sara Dady in IL-16 came out on top in the Democratic primary race to ultimately run against GOP Rep. Adam Kinzinger this fall.
Meanwhile, two high-profile female candidates failed to advance in the general election.
Marie Newman fell just short in her hotly contested primary battle with Lipinski.
Kelly Mazeski also fell short against energy executive Sean Casten in a primary race that had five women vying to take on Rep. Peter Roskam in November's general election.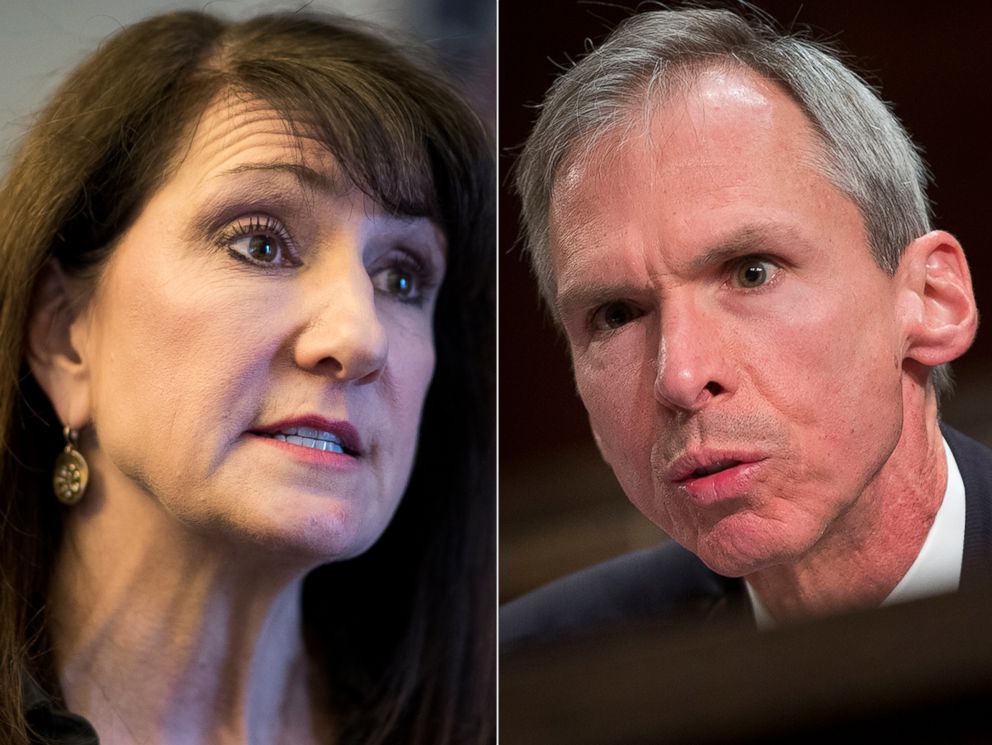 Suburbs set the stage for a battle for the House
Democrats see the path to the 24 seats they need to regain control of the House as going through the nation's suburbs.
Prosecutor Brendan Kelly won the Democratic primary to take on GOP Rep. Mike Bost. Donald Trump carried this district, which sits outside the St. Louis suburbs, by 15 points.
This race is in Democrats' "red to blue" program, meaning it's one they are going to heavily invest in.
Bost has long ties to the district. He's represented it since 2015 in Congress and before that was in the Illinois House of Representatives.
Both men are about evenly matched in fundraising.
Kelly has raised almost a million for his bid and had $663,000 cash on hand while Bost raised a little over a million and had $684,000 cash on hand, according to FEC reports.
Female candidates dominated the other two contests in suburban districts.
First-time candidate Betsy Londrigan won the nomination to take on Republican Rep. Rodney Davis in the fight to represent a suburban district outside of Champaign which Trump won by three points.
She has a compelling personal story, saying she was inspired to run after Davis voted in favor of the GOP health care plan, The American Health Care Act.
Londrigan's candidate biography notes that in 2009 her 12-year-old son, Jack, was fighting a rare, life-threatening illness that resulted from a tick bite. He eventually recovered.
A former teacher, she has been self-employed since 1998, doing fundraising for people like Sen. Dick Durbin and for entities including the Abraham Lincoln Presidential Library Foundation. She was endorsed by EMILY's List.
Finally, there's the 6th Congressional District seat west of Chicago held by five-term GOP Rep. Peter Roskam.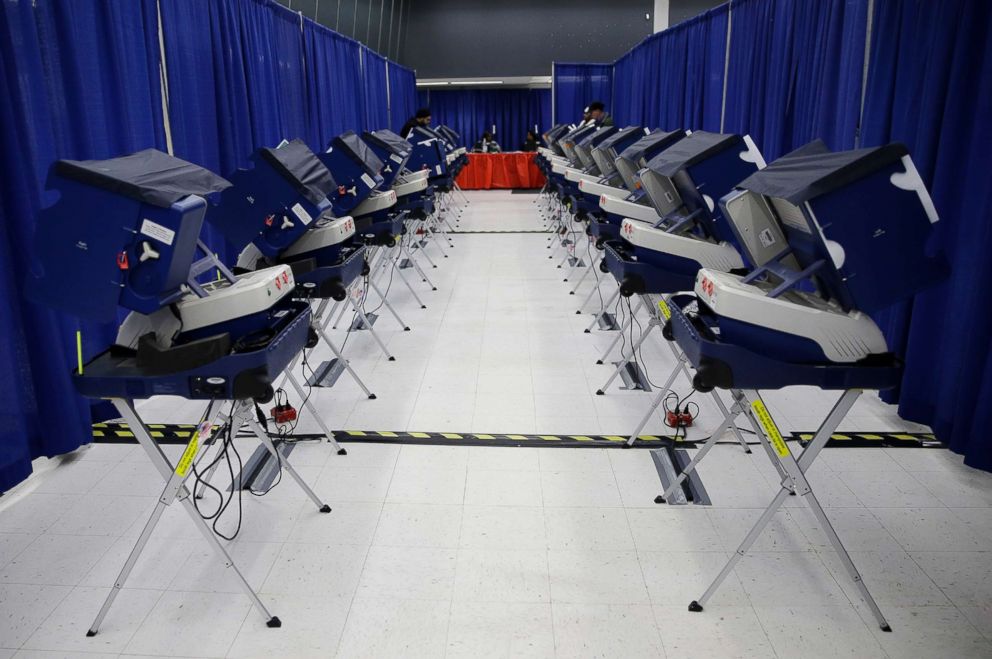 Clinton won this seat by seven points in 2016 and it's a heavy Democratic target this cycle.
Energy executive Sean Casten, who trailed in the vote count on Tuesday night, ended up winning the contest when the Associated Press called the race Wednesday morning. He won the primary by about 2,000 votes and it was the late returns coming in from DuPage County that put him over the top.
Kelly Mazeski, a scientist, had the backing of EMILY's List and Illinois Democratic Reps. Cheri Bustos and Jan Schakowsky but she came up short. Five women were among the seven candidates running for the Democratic nomination.
In her statement Wednesday morning conceding the race, Mazeski thanked her supporters and noted: "We must stay strong in our efforts to flip his seat and I ask all of my amazing supporters to unite around Sean Casten so we can beat Roskam in November."
Republicans are downplaying concerns about this district.
One GOP strategist pointed out that Roskam has long ties the district. He grew up in the area and represented it in the state legislature from 1993 until he was elected to Congress in 2007.
Republicans also believe their tax cut message will play well here and in other suburban races.
Democratic turnout was double that of the GOP's
Roughly 1.24 million Democrats voted in Tuesday night's gubernatorial primary according to current election returns from the Chicago Tribune, nearly doubling the number of Republican ballots cast in the state — about 680,000 in the close primary between Rauner and Ives.
While Illinois obviously leans blue in presidential years and registered Democrats outnumber Republicans in the state, Democratic turnout Tuesday night was up by almost 25 percent when compared to the numbers from 2010, the last time Illinois had a competitive Democratic primary for governor. In 2010 just over 900,000 Democrats voted in the gubernatorial primary, meaning there was a more than 300,000 voter jump Tuesday. night.
There are roughly 8 million registered voters in Illinois total, according to the Tribune.
Garcia could represent Latino-majority district
Democratic Rep. Luis Gutierrez is retiring after more than 20 years in Congress. Hillary Clinton won his Latino-majority district in 2016 with more than 80 percent of the vote.
Cook County Commissioner Jesus "Chuy" Garcia, the winner of the Democratic primary, is highly favored to win the general election November and be the next member of Congress.
Garcia had been contemplating another run against Chicago Mayor Rahm Emanuel in 2019 before Gutierrez announced his retirement. But he quickly pivoted to the congressional race and was endorsed by Gutierrez. In 2015, Garcia forced Emanuel into a runoff for the city's top spot.
ABC News' MaryAlice Parks and Soorin Kim contributed to this report.
News - Incumbents, money triumph in several contentious Illinois primaries